Step-by-step installation of version 11 on Windows
This page shows step-by-step how to install Ancestris version 11 on a Windows system.
If you have previously installed the version 10 with Windows installer, please uninstall the version before installing the version 11.
Install Ancestris
version 11
Follow the instructions below.
1/4 - DownloadAncestris
Click on 'DOWNLOAD' in the menu
Click on the Ancestris 11 button of the Windows panel.
Downloading may take 3 to 4 minutes as it is about 160 Mb.
2/4 - Double-click on the downloaded file
Ancestris 11 has a setup wizard for Windows. The downloaded file is Ancestris11Setup.exe and its size is 139Mb.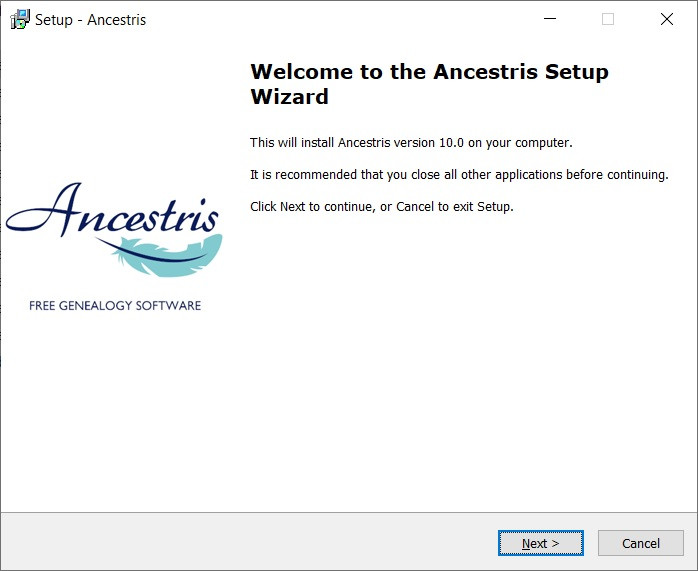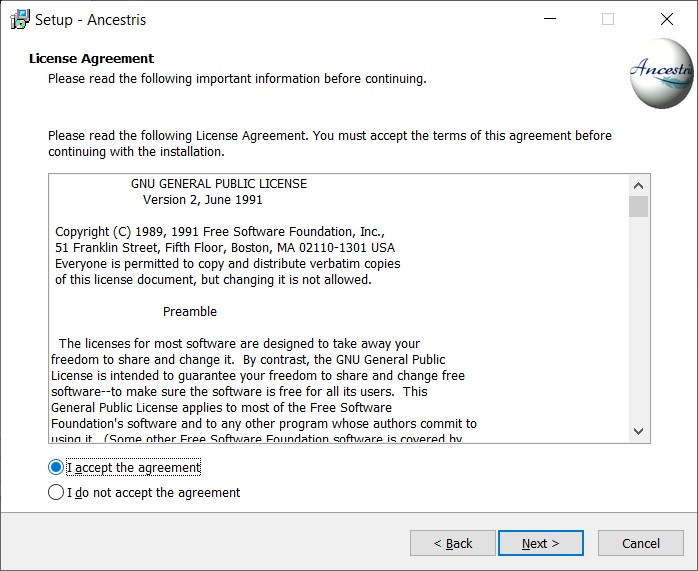 Accept the agreement then click on Next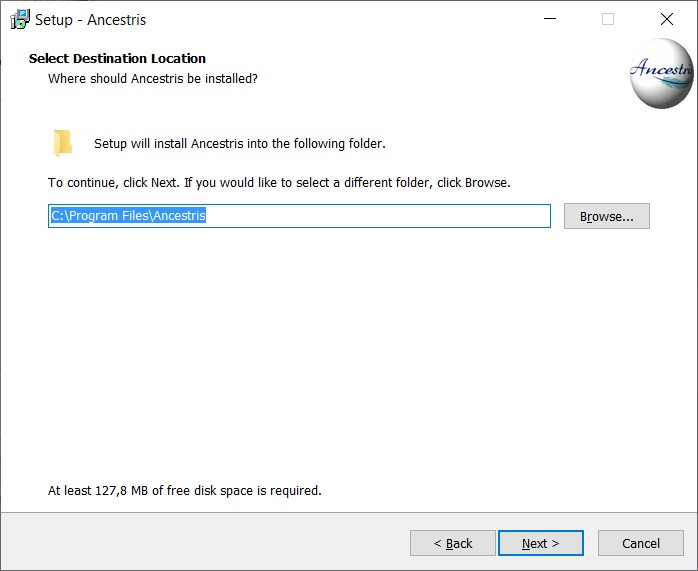 The path shouldn't have any accent not special caracters.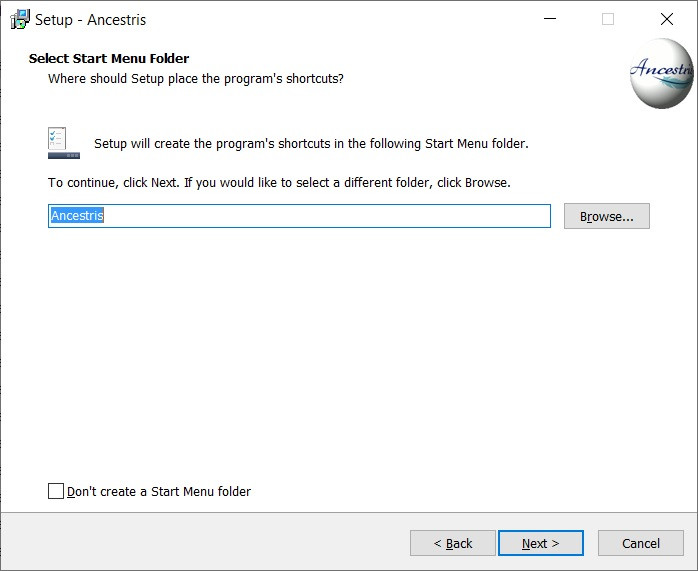 Define a name for the short-cut in "Start" Menu.
You can choose not to create any short-cut with the check-box on the bottom of the screen.
Then click on Next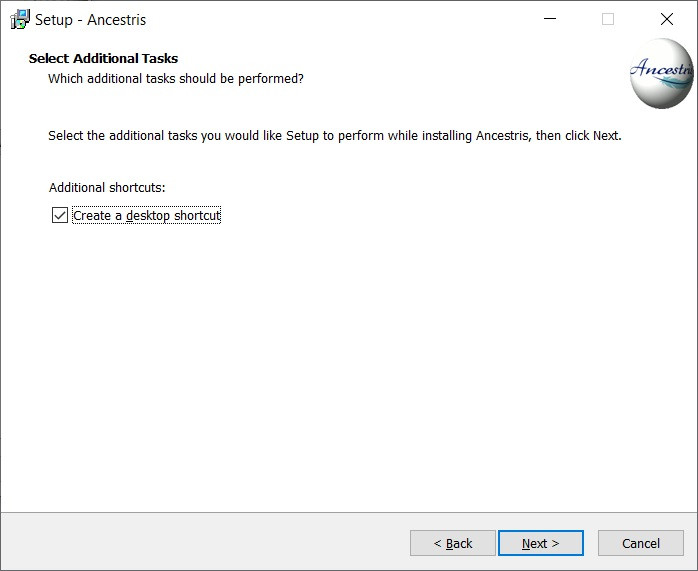 Check the box to create a short-cut on the desktop.
Then click on Next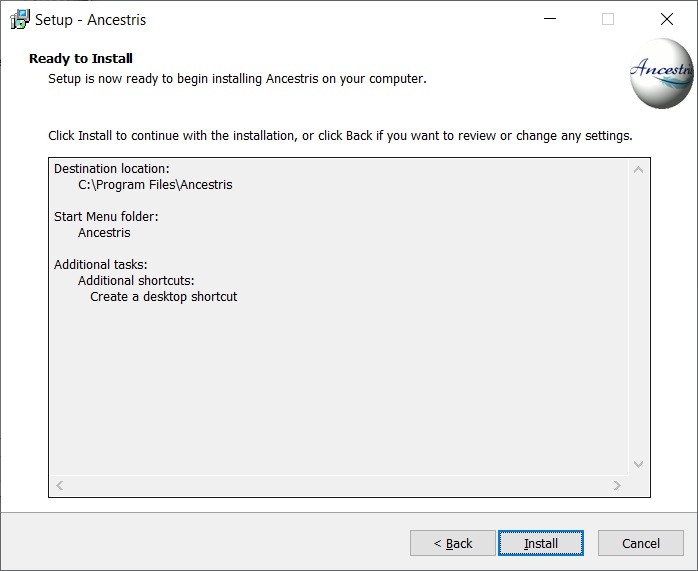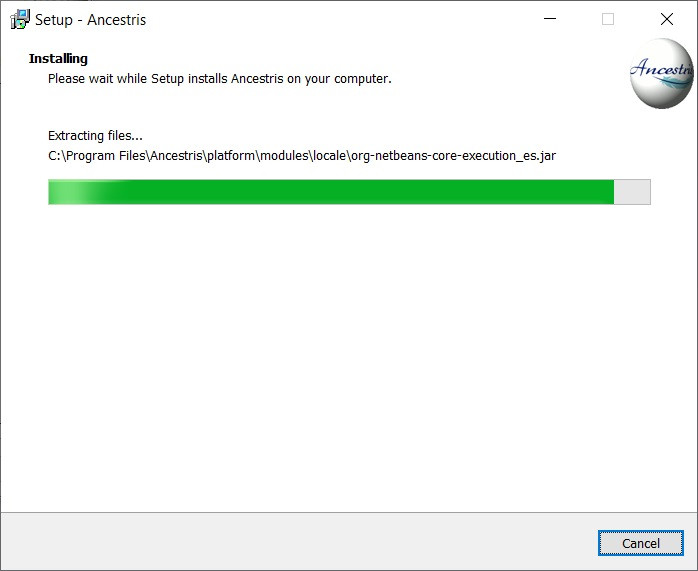 The software is installed on your computer.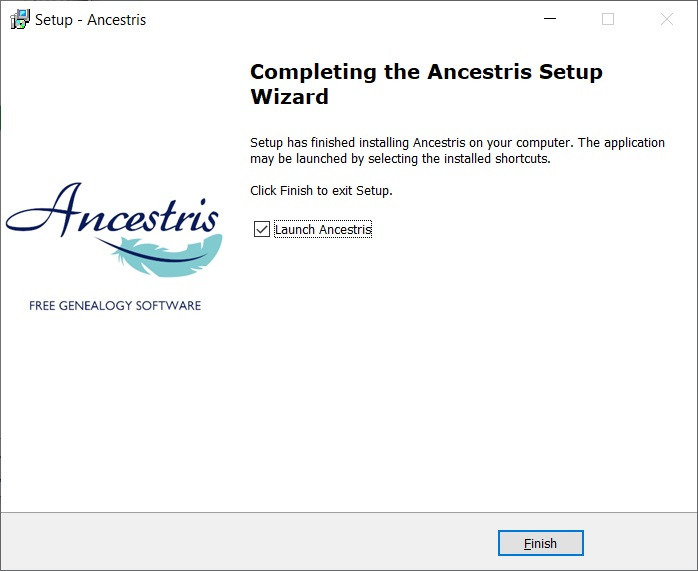 You can launch directly the application with the "Launch Ancestris" check-box
3/4 - Click the short-cut and Ancestris then starts.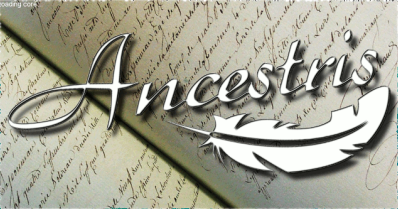 4/4 -The Welcome page then appears. You are now ready to use Ancestris.