What to expect from the forum and where to find it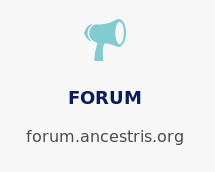 The forum is a discussion space for Ancestris users. You can look for answers to previous questions, check news announcements, and provide answers to others' questions. Anything about Ancestris can be asked here, from installation to the most sophisticated genealogy situations.
The Forum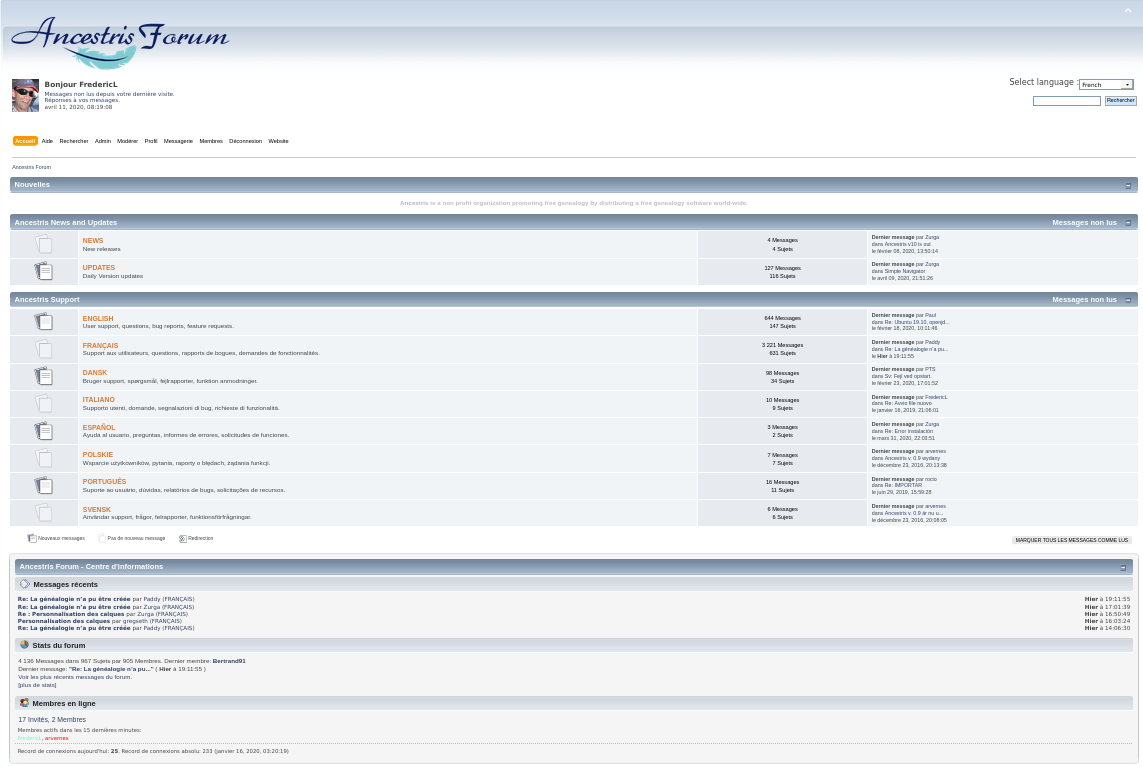 You can lookup through previously asked questions.
If you do not find the answer to your problem, feel free to post a question. Someone will answer you, either from the Ancestris core team or from other users.
In order to post a question, you need to register. It is free and does not require any commitment.
---
How to access the forum
Ancestris forum can be accessed on forum.ancestris.org or from the Ancestris web site under INFORMATION.
The forum is available in several languages.
You may choose to be notified when a question is posted or when it is answered.
By default, no notifications are sent to you.
As opposed to the discussion list, the forum is a place you go to. The discussion list goes to you every time somebody writes to the list. Also, the discussion list does not allow you to see emails prior to your subscription.
---
Helping others
When reading posts on the forum, feel free to reply to questions you know answers to.
You will most likely be thanked for your help.
It becomes much easier later on to ask a question yourself!